Taking A Stand For
GOD • FAMILY • COUNTRY

Vote for Margie Alfonso June 28th
Taking A Stand For
GOD • FAMILY • COUNTRY

Vote for Margie Alfonso June 28th
Core Beliefs
I believe in God and the authority of the Holy Bible.
I believe in the RULE of LAW. Governments are appointed by God and have the responsibility to govern justly.
I believe that the supreme law of the land  is the U. S. Constitution and the Bill of Rights.
Core Values
Freedom of Speech and Citizen Representation
Low taxes, balanced budgets, and less bureaucracy
America First starts at home with local governance
A limited government means less government – more citizen involvement.
Free enterprise means capitalism without environmental compromise
Quality education refocusing on parental involvement and common sense
Protecting our families from environmental dangers like 5G radiation
Strong support for Law enforcement through funding and training
WHY I AM RUNNING FOR COUNTY COMMISSIONER
At all levels, our country has fallen into the hands of wrongfully elected government officials or corrupt officials who have compromised their values for personal gain. If we the people are going to take back our country, we need to do it starting on a local basis. My run for County Commissioner is doing just that. We need to take back our rights, county by county and city by city.
There are several areas that govern and control things on a local basis that are important to the health and wellbeing of the people. The county is where the issues can be addressed. If we do not hold our local leadership accountable, then our citizens will suffer. The county is where public policies concerning health, transportation, parks, libraries, pre-schools, and elections are established and monitored. We can no longer leave it to those who have alternative motives in approving initiatives.
I know what it takes to get the job done and will not compromise moral imperatives for ill-gotten gain. I will work to make sure that the values of the communities I serve are represented and that there are no outside influences from big tech corporations or foreign entities infiltrating our local government.
When throughout this country leadership is making its bed with "big tech" or "big pharma" then it is time for the people to speak out and drain the swamp. Let's change America County by County and reinstate our sovereignty and the constitution.
I have stood for public health on both a local and a national level.
I have served on two former Tulsa AIDS Commission under Mayor Crawford and Mayor Randel.
I coordinated The National Conference on HIV/AIDS for the Reagan White House which resulted in achieving my goal of HIV testing which is still used today worldwide.
I have defended the nation against the threat of communism.
I was awarded 2 certificates of appreciation for my involvement in Pres. Regan's Strategic Defense Initiative, High Frontier, which was headed up by Lt. General Daniel Graham.
I also served on the Central American Task Force.
I am a songwriter and have written many Patriotic Songs.
As the Constitution is the God given Foundation of our nation, I composed a song in 1987 for the Bicentennial of the United States Constitution. It has been used for numerous patriotic events along with other music and poetry I have written to serve the Armed Forces at military bases around the world.
I am no stranger to Protecting and Educating our little ones.
Our Children are the most important gift from God. I have been involved in a literacy movement nationwide. My Music the Anthem of Literacy "Reading" has been performed at numerous events from the Center for the Book at the Library of Congress to the children's channels in airlines around the world.
"Margie Alfonso will make a great County Commissioner and I'm honored to offer her my full support." – Alex Newman
"Margie Alfonso is unique among political people in continually searching for understanding on the impacts of EMFs on our brains and bodies. We have discussed these issues many times by phone and email. I have the greatest respect for her searching and, therefore endorse her in this political campaign."
– Martin L. Pall, Professor Emeritus of Biochemistry and Basic Medical Sciences, Washington State University
"The residents of Tulsa would be very fortunate to have Margie Alfonso as a County Commissioner. I have known Margie for years (although I have never met her) in our ongoing battle with the corrupt telecommunications industry (worldwide). Suffice it to say, if Margie thinks something is wrong, she can be counted on to speak-up! If she knows someone is lying, she speaks up! If she knows a technology is harmful to humans, she speaks up! I have been impressed with her knowledge of the extremely profitable – but cancer-causing devices – such as cell phone towers, cell phones, cordless phones, baby monitors etc. Tulsa … or anyplace … would have to look long and hard to find someone better to protect them than Margie Alfonso."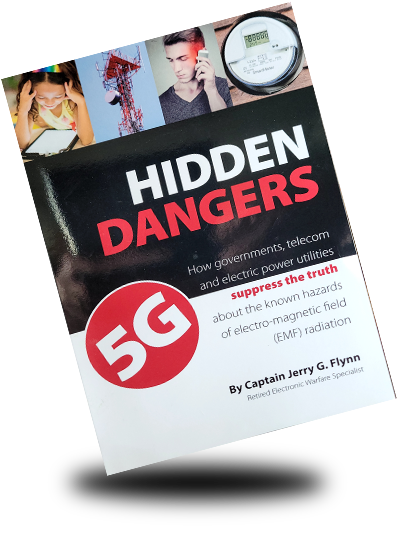 – J.G. Flynn, Captain (Ret.) Signals Intelligence and Electronic Warfare specialist and author of "The Hidden Dangers of 5G"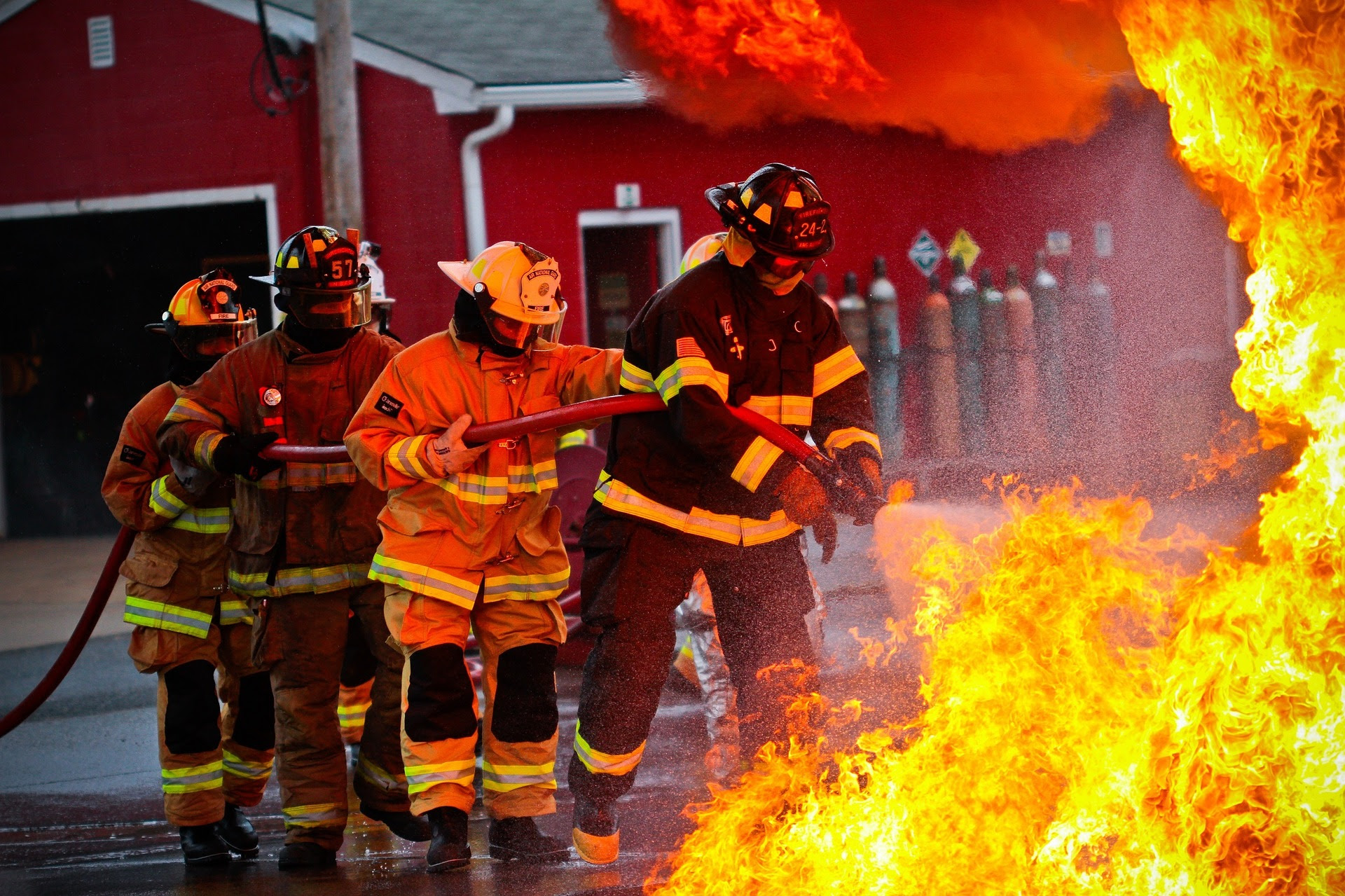 To those who are observant and have seen that cell towers are now being placed directly next to, or on top of, fire houses and police stations (and schools), it would appear that firefighters and police (and children) are being targeted for destruction through radiation assault. It's time to fight back.
Source Article: Firefighters Fighting Fires… and Now Cell Towers
https://mdsafetech.org/2019/09/28/firefighters-fighting-fires-and-now-cell-towers/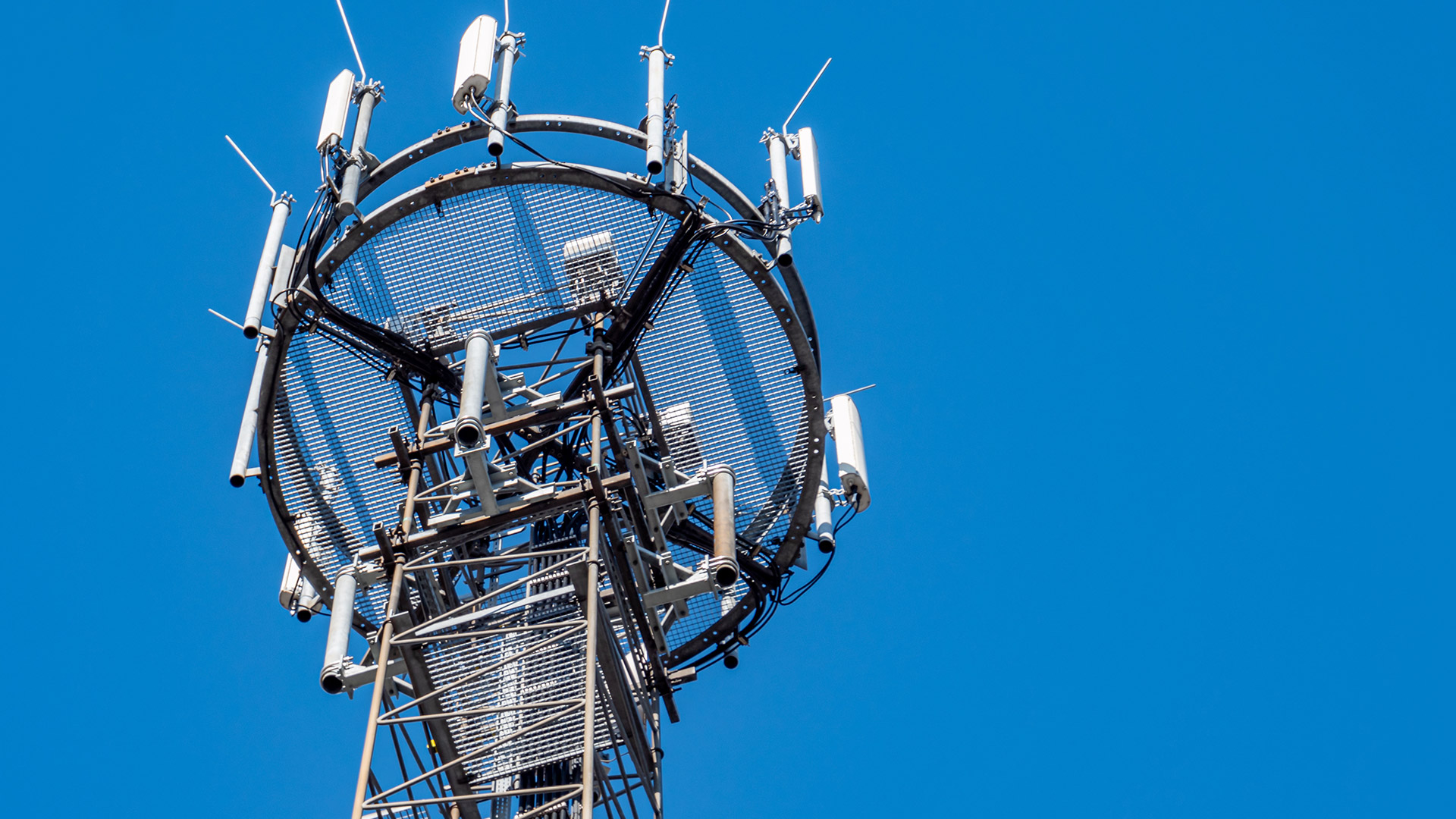 The FCC has thus far failed to adequately explain how they have determined 5G is safe.
During today's Senate Commerce, Science, and Transportation Committee hearing on the future of 5G wireless technology and their impact on the American people and economy, U.S. Senator Richard Blumenthal (D-CT) raised concerns with the lack of any scientific research and data on the technology's potential health risks.